elegant chaos
Replicator 1.0b13
July 10, 2010
I've just released the latest update to Replicator, a utility that lets you create new documents directly from the Finder, using predefined stationary.
The new version (1.0b13) lets you choose the template to replicate using a grid view, rather than a list view, which looks a bit cleaner and reduces the likelihood of nasty scrollbars appearing.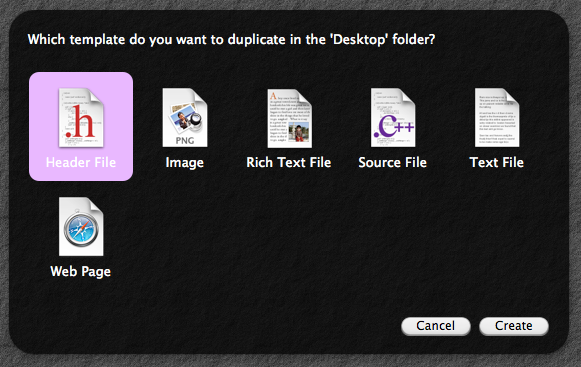 If you've got an existing version, it should pick up the update automatically when you next run it. If not, you can grab it from here) page.